Uchi no Maid ga Uzasugiru!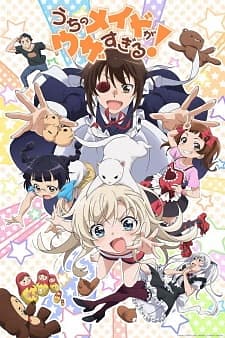 Name : Uchi no Maid ga Uzasugiru!
Japanese : うちのメイドがウザすぎる!
Type : TV
Episode : 12
Release : Oct 5, 2018 to Dec 21, 2018
Genre : Slice of Life,Comedy,Shoujo Ai
Score : 6.96
Studio : Doga Kobo
Setelah kehilangan ibunya pada usia muda, Misha Taanashi, seorang siswa kelas dua yang setengah Rusia dan setengah Jepang, sekarang tinggal bersama ayahnya Jepang. Tsubame Kamoi, sebelumnya pasukan pertahanan diri Jepang Jepang, perwira Jasdf, datang ke rumah tangga Takanashi sebagai pembantu rumah tangga. Ini adalah komedi rumah di mana Kamoi, lolicon hardcore, berusaha mendekati Misha ketika dia mencoba untuk melawannya.