Jouran: The Princess of Snow and Blood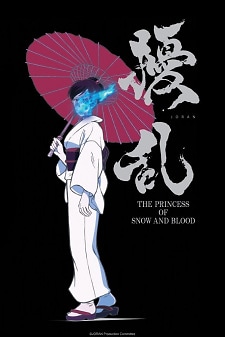 Name : Jouran: The Princess of Snow and Blood
Japanese : 擾乱 THE PRINCESS OF SNOW AND BLOOD
Type : TV
Episode : null
Release : Mar 31, 2021 to ?
Genre : Action,Historical,Supernatural
Score : 6.76
Studio : Bakken Record
Terletak di Sejarah Alternatif Jepang pada tahun 1931 dan tahun ke-64 Era Meiji, Shogunate Tokugawa tidak pernah dihapuskan dan Kaisar Meiji tidak pernah dikembalikan ke kekuasaan. Anime akan mengikuti kegiatan "Nue," organisasi algojo shogunate yang menegakkan pemerintah. Negara ini telah mengembangkan sumber energi sendiri, "naga vena," dan telah mencapai perkembangan unik di mana sains dan periode EDO beragam. Namun, di belakang kota yang glamor, organisasi pembangkang Kuchinawa berusaha untuk menggulingkan administrasi, sementara Nue of the Tokugawa rezim, yang dipercayakan dengan pemusnahannya, dalam konflik. Sawa Yukimura, yang keluarganya tewas ketika dia masih muda, terus mencari Janome, algojo Nue. (Sumber: Mal News) Serial ini streaming satu minggu sebelum siaran Jepang dimulai pada 31 Maret 2021 pada Hulu. Siaran TV biasa dimulai pada 7 April 2021.